News

05-Sep-2018- Regina
The Solution is Shining Above Us
Despite the abundant supply of wind and sun, renewable energy sources have not made many inroads in Saskatchewan.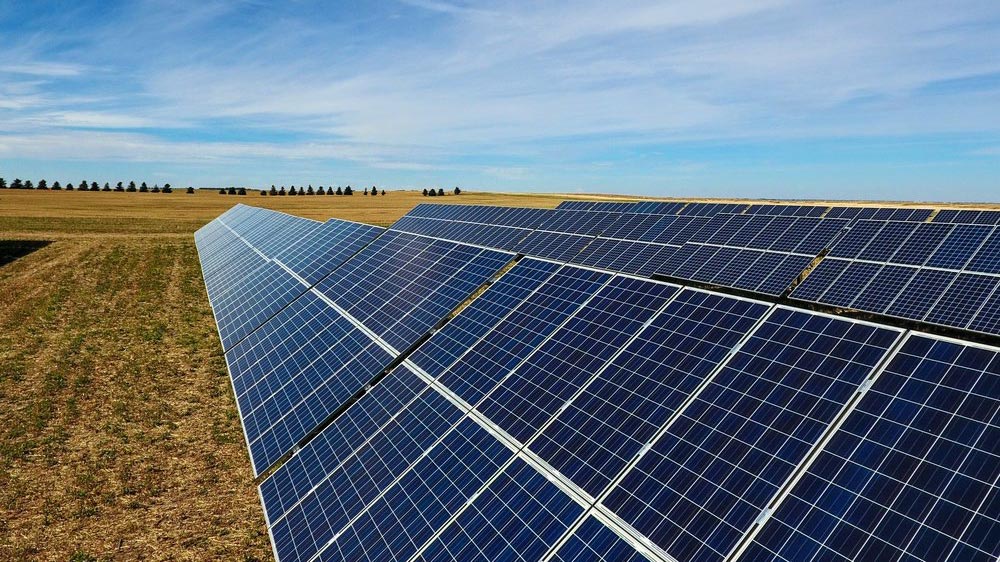 Of our 4,200 MW of capacity, approximately 75% of electricity is generated from burning fossil fuels, specifically coal and natural gas, which creates greenhouse gases (CO2) and other negative environmental impacts.
Most of the province's generating assets are owned and operated by the Saskatchewan Power Corporation (SaskPower). SaskPower also purchases electricity from 11 independently owned generation facilities, mainly gas-fired plants ranging from 5 to 260 MW, as well as a small number of wind and waste heat facilities. Due to our heavy reliance on fossil fuels, Saskatchewan's greenhouse gas emissions (GHG) per capita are three times higher than the national average: 73.8t of CO2 equivalent per person compared to 22.0t nationally (Source).
SaskPower has set a target of 50% generation capacity from renewables by 2030. This will require doubling the percentage of renewables in the supply mix and will reduce greenhouse gas emissions by about 40% below 2005 levels. As part of this mix, SaskPower will add 60 megawatts (MW) of utility-scale solar generation, including 20 MW through community-driven projects.
SaskPower has developed two programs to facilitate solar power: The Small Power Producers Program which allows residents, farms, businesses and communities to develop and sell up to 100 kW generated by environmentally preferred technologies, including solar. Small producers may sell their electricity to SaskPower for 10.4c per kWh in 20-year power purchase agreements. Small producers may also use their power to offset their monthly power bills through net metering. This program was renewed in the summer of 2018.
The Net Metering Program provides the opportunity for residential, farm, business and institutional customers to connect and generate up to 100kW(dc) of their own power through the use of environmentally preferred technologies, including solar. Net Metering clients are eligible for a one-time rebate, equivalent to 20% of eligible equipment and installation costs to a maximum payment of $20,000, minus taxes, interconnection study fee, any SP construction costs and electric permit fee. Unused power is banked as a credit in your SaskPower account to be applied each month to your power used for up to one year. This program will be renewed in November of 2018.
---